Professional Development
I have covered advanced Anatomy & Physiology for exercise, the principles of exercise and nutrition, safety and client support. Since, I have earned the following certifications: Gym Instruction, Advanced Personal Trainer and Advanced Instructor, Torso Training and Core Stability, Nutrition and Weight Management, Nutrition for Sport and Exercise, Total Fight Boxing Training.

I am certified with The Register of Exercise Professionals (REPs) as a Level 3 - Advanced Personal Trainer and Fitness Instructor in the UK, and have a gained a certification in Emergency First Aid At Work (EFAW) with the British Red Cross, which complies with HSE requirements.

- Emergency First Aid Qualified
- Fully Registered with REPs - Level 3

- Public Liability Insured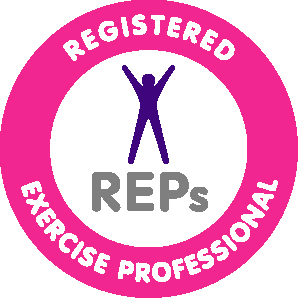 Physical achievements -
From a young age i have suffered from years lower back pains, never finding the right answers. Eventually through learning and applying my training knowledge i overcame this problem. Adding to this i learnt the importance of postural balance, as i also suffered from acute neck pains consistently for 2 years not knowing the cause, it was all down to my upper body imbalance. Again applying the correct training i could overcome this problem.
My name is Harjit Chana, I was born June 1983 and currently situated in East London. I completed my 'A levels' in year 2000 and followed a career in investment banking.

WHY I CHOSE TO GET INVOLVED WITHIN THE FITNESS INDUSTRY:
I have always been interested in sports and fitness through childhood. I thought a lot about being a personal trainer as I'm passionate about keeping fit, I spent many years trying to build a physique that I would be pleased with, and never managed to get there, I didn't know there was so much involved. I made a decision to change my career path once I experienced a stage of health problems from the age of 22 to 25yrs, and to overcome this stage and regain my health, well-being and confidence, fitness played a very large part in my life and I have never felt so healthy, energetic and confident. I was then very enthusiastic about learning and understanding what it takes to get in amazing shape, so I began to study human anatomy and putting tones of time in researching information that will help me along the way, and then also decided to carry out a diploma in Personal Training. I continued to progress over the next couple years increasing muscle size and improving my health even more using the knowledge I have gained.
'Not only did it help me become fitter, I learnt a way fitness can become part of your life to create a better life.' I now live what I teach.

REACHING MY GOAL
I always had trouble gaining weight being an ectomorph body type. Struggled for over 5 years, training hard in the gym and eating plenty healthy foods. But NO RESULTS to show. So what was the problem and why I am I not gaining like I see others in the fitness industry. Well, I decided to learn from experts and had a passion to become a certified professional. In this journey to learn and develop is how I picked up the tricks and tips, along with proper training methods and understanding my body and diet better. It was not the matter of training harder, but thinking smarter to reach my goal. I learnt the hard way and it took me a further 4 years to reach my dream body. We can all do it, just a matter of proper guidance.